Last year, nearly half of all holiday shopping was done online.1 For many of us, the ease and convenience of shopping online far outweighs the frustration of waiting in long check-out lines or dealing with large crowds at retailers. Although advancements in technology have made it easier for consumers to use their mobile devices to shop, it's also easier for criminals to hack information.
These quick tips will help you stay protected while shopping online this season.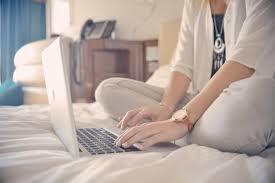 Always use a secure site that has SSL (secure sockets layer) encryption installed.
You'll know the site is secure if the URL begins with HTTPS.
Use unique account logins and passwords.
Many online retailers, such as Amazon, allow you to create an account login for their site to store your information like billing address and credit card information. It's easy for you to track shipments and reorder using an account. However, if you use the same login and password for each retailer site, it's much easier for a hacker to breach all of your accounts.
Beware of phishing schemes.
If a deal seems too good to be true, it likely is. Always visit the retailer's website for deals; never click on emails that seem fake or websites that are not secure.
Never use public Wi-Fi when shopping.
If the Wi-Fi doesn't require a password, or if the password is provided to everyone, it's very easy for hackers to tap into your connection and steal information such as account logins and passwords, addresses, personal information and credit card numbers.
Online shopping may be fast and convenient for you, but don't make it fast and convenient for criminals too. Protect yourself online. Contact Lake Country Insurance Services to learn more about identity theft protection coverage.
Courtesy of Integrity Insurance.
Sources:1 National Retail Federation